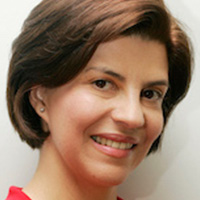 Brazil Co-Lead
Angela Pimenta is the coordinator of Projeto Credibilidade, the Brazilian chapter of the Trust Project. She holds a Masters in Journalism form Columbia University (2001) and is a candidate at the Media and Technology PhD program of Universidade Estadual Paulista (Unesp). Her doctoral research investigates media literacy strategies for the out-of-school Brazilian population. Former president of Projor (2015-2019), she has coordinated the News Atlas, a pioneering project aimed at mapping the local press in Brazil amidst the digital revolution.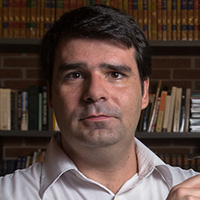 Brazil Co-Lead
Francisco Belda is a journalist, professor at the Social Communication Department and vice-coordinator of the Graduate Program on Media and Technology at São Paulo State University (Unesp). He is currently the president of Projor – Institute for the Development of Journalism, and the academic coordinator of Projeto Credibilidade, the Brazilian chapter of the Trust Project. From 2015 to 2019 he was a visiting scholar at Brandeis University (Massachusetts, U.S.). Previously, he was a reporter, editor, manager, and director of news companies. He earned a PhD in Production Engineering and a master's in Communication Science at University of São Paulo (USP).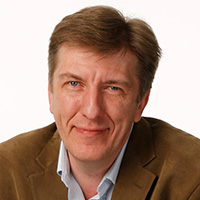 Compliance Consultant
Mark Payton is an editor and journalist with more than 30 years of news and magazine experience. Most recently, Mark was editorial director of Haymarket Consumer Media, managing the strategy for a portfolio of online and print brands in sport, music, technology, management and automotive. Today, Mark is an editorial consultant, supporting the Trust Project through compliance reviews for newsrooms joining the Project.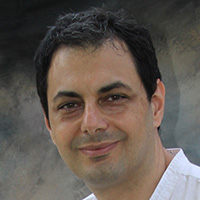 Technical Consultant
Pierpaolo Bozzano is a journalist and a technologist. He heads the Content Innovation Lab of Il Sole 24 Ore, the leading newspaper in business, financial and regulatory information in Italy. He worked as a foreign correspondent in the North American Bureau of Il Sole 24 Ore for a decade until his work shifted to 'software journalism' a few years ago. He and his team have designed and developed systems to facilitate new models of storytelling for digital products, looking beyond the current production cycle and focusing on tools, trends and technologies for the publishing products of the future. Il Sole's Content Innovation Lab was constituted with the specific goal of integrating artificial intelligence and automation within the newsroom flow.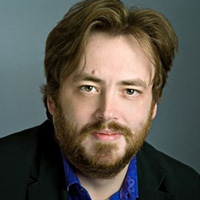 Technical Strategy Consultant
Colin Tate is a leading expert in data-driven strategy, with nearly two decades of experience helping commercial and social businesses thrive. He has worked with Haymarket, France Telecom, Warner Music Group, Mindapples, The Financial Times, The RSA, The Post Office and many others, generating over £200M in increased growth. Before that he worked as a negotiator and stakeholder liaison for the Japanese government.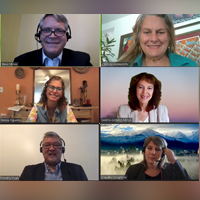 Translation and Interpretation
InterPret Language Services offers simultaneous interpreting and translation services in English, Spanish, and Portuguese for the Trust Project. The interpreting team includes Sarita Gomez-Mola, Claudia Cereghino, Teresa Figueira, Tim Yuan, and Cristina Helmerichs, and is led by Steven Mines. Collectively, InterPret represents decades of professional experience at the highest level for international academic, government, non-profit and corporate clients, and is inspired to help the Trust Project communicate in multiple languages and build bridges among news partners.
Our Advisors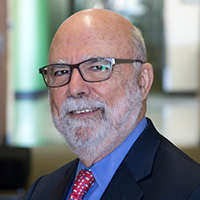 Rosental Calmon Alves
Rosental Calmon Alves holds the Knight Chair in International Journalism and the UNESCO Chair in Communication at the University of Texas at Austin, where, in 2002, he founded the Knight Center for Journalism in the Americas, which he still leads today. He serves as a consultant for media organizations in Europe and the Americas and frequently speaks in academic and industry conferences around the world. Alves became professor at UT's Moody College of Communication's School of Journalism and Media in 1996, when he moved from Rio de Janeiro to Austin, after a 27-year journalism career in Brazil. He was a director and managing editor of the then leading newspaper Jornal do Brasil. His main areas of teaching and research are: international news, especially the work of foreign correspondents; journalism and press freedom in Latin America; digital journalism; and media innovation and entrepreneurship.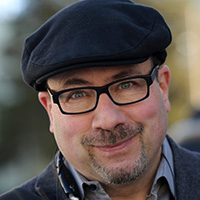 Craig Newmark
Craig Newmark is a Web pioneer, philanthropist, and leading advocate. Most commonly known for founding the online classified ads service craigslist, Newmark works to support and connect people and drive broad civic engagement. In 2016, he founded Craig Newmark Philanthropies to advance people and grassroots organizations that are "getting stuff done" in areas that include trustworthy journalism & the information ecosystem, voter protection, women in technology, and veterans & military families. At its core, all of Newmark's philanthropic work helps to strengthen American democracy by supporting the values that the country aspires to – fairness, opportunity, and respect.