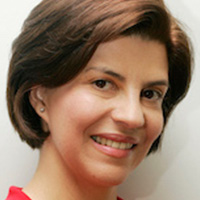 Brazil Co-Lead
Angela Pimenta is the coordinator of Projeto Credibilidade, the Brazilian chapter of the Trust Project. She holds a Masters in Journalism from Columbia University (2001) and is a candidate at the Media and Technology PhD program of Universidade Estadual Paulista (Unesp). Her doctoral research investigates media literacy strategies for the out-of-school Brazilian population. As former president of Projor (2015-2019), she coordinated the News Atlas, a pioneering project aimed at mapping the local press in Brazil amidst the digital revolution.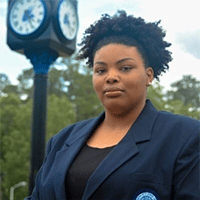 Researcher In-Residence
Christin Smith is a published researcher with a focus on culture, media, representation, and diversity. She holds a Masters in Journalism from Morgan State University and a PhD in Communication, Culture, and Media Studies from Howard University. Christin has worked with the Women's Media Center in Washington, DC, and the NGO Working Group on Women Peace and Security in New York, NY.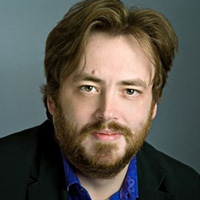 Technical Strategy Consultant
Colin Tate is a leading expert in data-driven strategy, with nearly two decades of experience helping commercial and social businesses thrive. He has worked with Haymarket, France Telecom, Warner Music Group, Mindapples, The Financial Times, The RSA, The Post Office and many others, generating over £200M in increased growth. Before that he worked as a negotiator and stakeholder liaison for the Japanese government.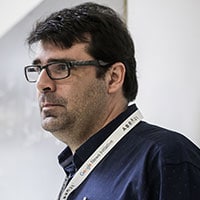 Brazil Co-Lead
Francisco Belda is a journalist, professor at the Social Communication Department and researcher at the Graduate Program on Media and Technology at São Paulo State University (Unesp). He is currently the president of Projor – Institute for the Development of Journalism and board member at the International Media Management Academic Association (IMMAA). From 2015 to 2019 he was a visiting scholar at Brandeis University (Massachusetts, U.S.). Previously, he was a reporter, editor, manager, and director of news companies. He earned a PhD in Production Engineering and a master's in Communication Science at University of São Paulo (USP).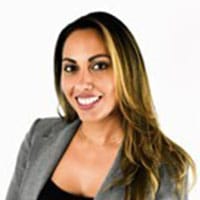 Operations Manager
Jessica Sterling manages administrative projects, leads sponsorship programs and ensures that business activities run smoothly, overseeing many C-level operations. She brings to the Trust Project more than 10 years of experience from various educational institutions, nonprofits, and the United States Department of Defense. She leverages her MS in Counseling Psychology and bilingual ability in English and Spanish to ensure that the organization's goals are met with careful planning and execution. Prior to The Trust Project, Jessica worked at Laureate Education, the largest international network of higher education, supported regulatory compliance for U.S. Veterans Healthcare, served as project manager for the Department of Army and handled HR functionalities for various institutions.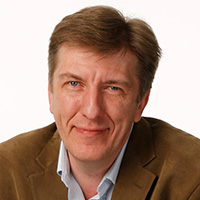 Compliance Review Lead
Mark Payton is an editor and journalist with more than 30 years of news and magazine experience. Most recently, Mark was editorial director of Haymarket Consumer Media, managing strategy for a portfolio of online and print brands. Today, Mark is an editorial consultant, supporting the Trust Project through compliance reviews for newsrooms joining the Project. He's also a member of the complaints committee for the UK's press regulator, the Independent Press Standards Organisation and a mentor at SetSquared, Europe's largest start-up accelerator.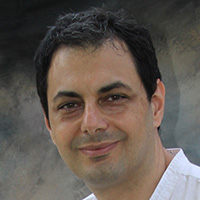 Program Director, Product
Pier Paolo Bozzano is a journalist and a technologist. He joined the Trust Project in 2022 as program director for product after serving as a technical consultant since 2019. Pier had worked as a foreign correspondent in the North American Bureau of Il Sole 24 Ore, the leading financial newspaper of Italy, until he shifted to "software journalism." As the head of the Content Innovation Lab of Il Sole 24 Ore, he and his team designed and developed systems to facilitate engagement and reach ill-served audiences, focusing on tools, trends and technologies for publishing products of the future, also integrating artificial intelligence and automation within the newsroom flow.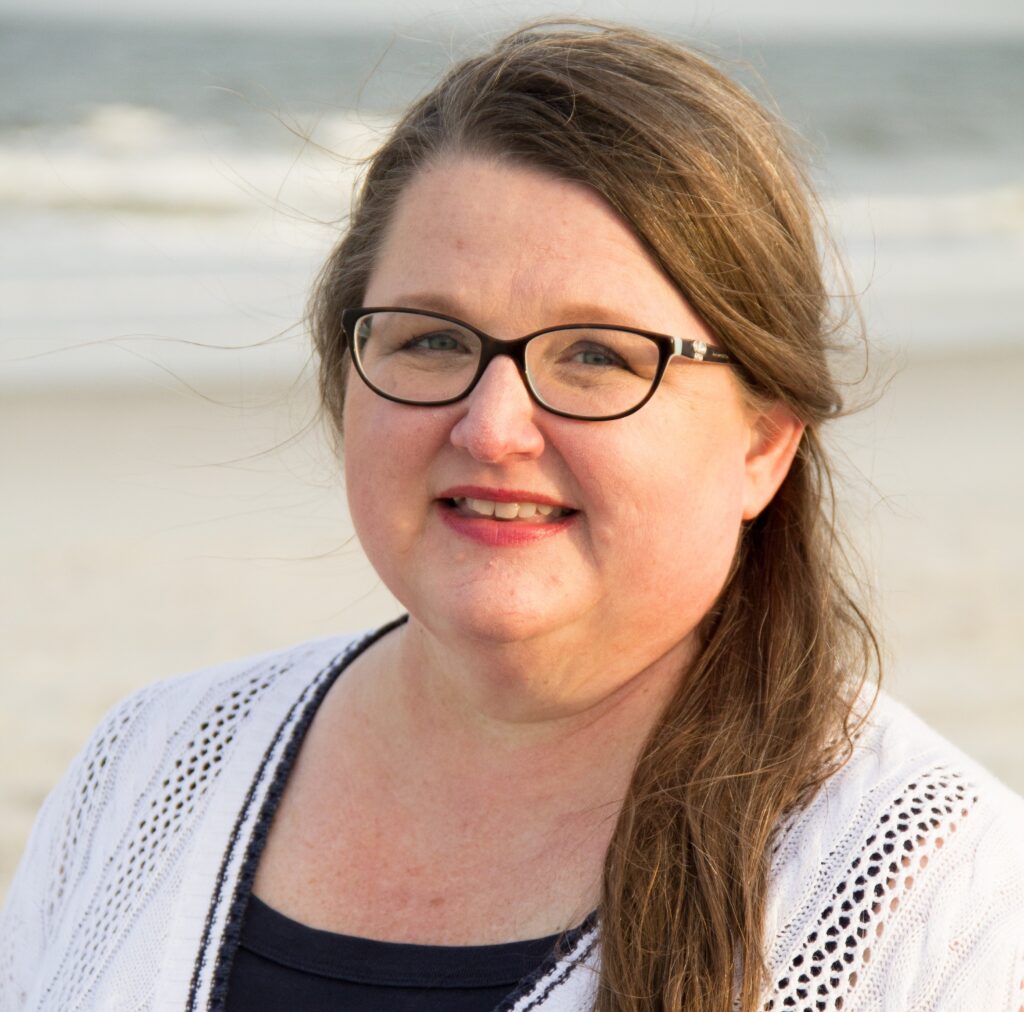 Network Lead and Researcher
Teresa Trumbly Lamsam Ph.D., works closely with newsrooms as part of our success team. She also collaborates with Christin Smith on Trust Project research. Teresa is a journalist and social scientist with experience working in indigenous communities. Her innovative approaches and collaborations helped establish the vanguard of scholarship into the effects and perceptions of tribal news media. As a Native American journalist, Teresa emphasizes culturally appropriate community news coverage. Teresa, an enrolled citizen of the Osage Nation, is professor emeritus at University of Nebraska Omaha and serves on the Osage News Editorial Board.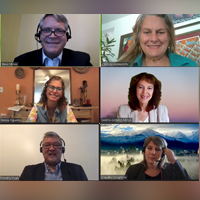 Translation and Interpretation
InterPret Language Services offers simultaneous interpreting and translation services in English, Spanish, and Portuguese for the Trust Project. The interpreting team includes Sarita Gomez-Mola, Claudia Cereghino, Teresa Figueira, Tim Yuan, and Cristina Helmerichs and is led by Steven Mines. Collectively, InterPret represents decades of professional experience at the highest level for international academic, government, non-profit and corporate clients, and is inspired to help the Trust Project communicate in multiple languages and build bridges among news partners.
Our Board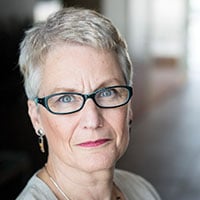 Chairperson
Maureen Costello is an educator and nonprofit leader with over 40 years of experience. A former high school history and civics teacher, she has led educational projects in both the private and nonprofit sectors, including at Advance Publications, Newsweek Magazine, Scholastic Inc, the Southern Poverty Law Center and Stand for Children Leadership Center, where she currently serves as the executive director of the Center for Antiracist Education.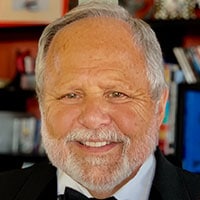 Secretary/Treasurer
Larry Kramer retired as president and publisher of USA Today in 2015. He was founder, chairman and chief executive of MarketWatch Inc., which he created in 1995, took public and sold to Dow Jones. In 2005 he became the first president of CBS Digital Media. Later, he was an adjunct professor of media management at the Newhouse School and a senior advisor at Polaris Venture Partners. Besides the Trust Project, he is a director of Advance Local and chairman of WinVest (WINVU), a fintech special-purpose acquisition company. He also serves on the Board of Directors of Harvard Business Publishing and the Board of Trustees of Syracuse University and as an advisor to Advance Publications Inc. Previously, Larry served on the boards of Gannett, TheStreet, Inc., MDC Partners and Discovery Communications. Earlier in his career, he spent 20 years in journalism as a reporter and editor at the Washington Post (Asst. Managing Editor), the San Francisco Examiner (Executive Editor) and the Trenton (NJ) Times (Editor).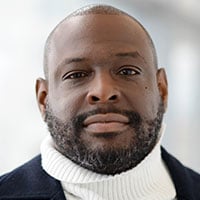 Director
Lee Hill, a longtime veteran of NPR and its affiliate organizations, is executive editor of Boston's NPR-affiliated GBH News, including its radio station GBH 89.7, WGBH television, and its news website. He oversees a newsroom of 100 people, 83 of whom are journalists. Lee most recently served as executive producer for The Takeaway at New York Public Radio after leading strategic content and public engagement strategies and before that, transformation initiatives there. He served three years leading digital initiatives at WYNC. Hill was a founding editor of Inside Energy, a Colorado-based journalism collaboration between NPR and PBS stations. He also worked as a public insight network (PIN) analyst and reporter at Colorado Public Radio and a multimedia journalist at NPR in Washington, D.C. In 2013, he was named Broadcast Journalist of the Year by the Colorado Association of Black Journalists and in 2016, he received the National Association of Black Journalists' "Salute to Excellence Award" for Digital Innovation. Hill is a 2003 graduate of Howard University.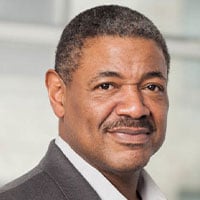 Director
Louis Jones is a media and marketing consultant whose career has spanned three decades. Jones was most recently executive vice president, media and data, at the 4As (American Association of Advertising Agencies). There Jones focused on amplifying members' collective voice with various partners and suppliers. He helped lead efforts on brand safety, cross-media measurement, and new technologies such as distributed ledgers. Earlier, Louis developed a new data-focused agency model at Maxus/GroupM that put digital at the center of communications planning. In his five years there, Louis grew Maxus into a top 10 media agency with six offices and over 400 staffers, earning Maxus Adweek's Agency of the Year in 2012. Previously, he had been responsible for Havas Digital's global services. Louis also led three years of double-digit growth for Media Contacts' US operations as executive vice president, managing director USA. Before joining MPG in 2001, Louis was executive cirector of Organic Online in San Francisco. He also served as managing director of Diamond Media (Clorox). His first ten years in advertising were spent at J. Walter Thompson in New York, where he rose to deputy media director before heading to the West Coast.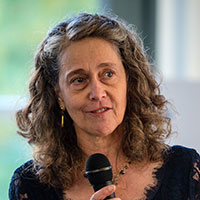 Director
Sally Lehrman, An internationally recognized expert and speaker on building a more trustworthy press, Sally was named one of MediaShift's Top 20 Digital Innovators (2018) for her work founding and leading The Trust Project. Previously an award-winning reporter on medicine and science, her honors include a Peabody Award, duPont-Columbia and the John S. Knight Fellowship, with bylines in Scientific American, Nature, Health, and the public radio documentary series, The DNA Files, distributed by NPR, among others. Her co-edited volume, "Reporting Inequality: Tools and Methods for Covering Race and Ethnicity," was published in 2019; an earlier book, "News in a New America," argues for an inclusive U.S. news media. She is affiliated with the UC-Santa Cruz Center for Science and Justice as Science and Justice Professor.
Our Advisors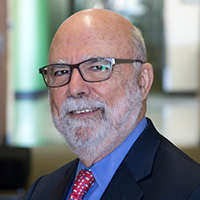 Rosental Calmon Alves
Rosental holds the Knight Chair in International Journalism and the UNESCO Chair in Communication at the University of Texas at Austin, where, in 2002, he founded the Knight Center for Journalism in the Americas, which he still leads today. He serves as a consultant for media organizations in Europe and the Americas and frequently speaks in academic and industry conferences around the world. Alves became professor at UT's Moody College of Communication's School of Journalism and Media in 1996, when he moved from Rio de Janeiro to Austin, after a 27-year journalism career in Brazil. He was a director and managing editor of the then leading newspaper Jornal do Brasil. His main areas of teaching and research are: international news, especially the work of foreign correspondents; journalism and press freedom in Latin America; digital journalism; and media innovation and entrepreneurship.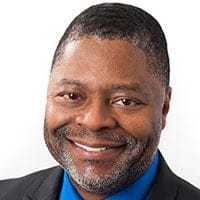 Duchesne Drew
President of Minnesota Public Radio, Duchesne leads strategy, programming and daily operations, serving MPR's growing regional audiences through MPR News, Classical MPR, The Current and MPR's rapidly expanding digital, social and mobile services. Drew comes to MPR from the Bush Foundation, where he led the foundation's leadership programs, community innovation and communication teams and built networks across the region as its Community Network vice president. Prior to his role at Bush Foundation, Drew was managing editor of operations at the Star Tribune, where he began as a summer intern and rose to one of the most senior roles in the newsroom. Last year, he was honored with the Widening the Circle Award by ThreeSixty Journalism, recognizing individuals who have contributed to the next generation of journalists, particularly while promoting inclusion and diversity.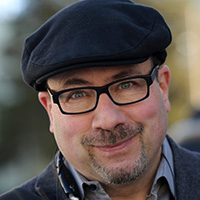 Craig Newmark
Craig is a web pioneer, philanthropist, and leading advocate. Most commonly known for founding the online classified ads service craigslist, Newmark works to support and connect people and drive broad civic engagement. In 2016, he founded Craig Newmark Philanthropies to advance people and grassroots organizations that are "getting stuff done" in areas that include trustworthy journalism & the information ecosystem, voter protection, women in technology and veterans & military families. At its core, all of Newmark's philanthropic work helps to strengthen American democracy by supporting the values that the country aspires to – fairness, opportunity and respect.